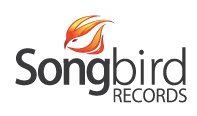 RWC has a complete digital TV production studio ready to take the Word to Chattooga county and the surrounding area through to the entire World. As well as a digital Recording Studio and Independent Gospel Record Label, Songbird Records.
Our pastors, Dr. David & Penny Reeves, have extensive experience both in front and behind the cameras as program hosts and producers. For nearly 20 years, the Reeves' have brought the unequaled and uncompromising Word of truth to the masses. At one point reaching 325 million people around the world each and every week.
Many local programs are currently in the process. We need you to become a part of this vital end time ministry.
We feature a complete digital recording studio and are well able to produce your original songs from demo to full recording. Get involved now.
Brooke Everhart and daughter Kinley of Knoxville, TN lead worship at a Youth gathering